Many of you know I am a member of The Royal Manticoran Navy, a club dedicated to celebrating the Honorverse (a rather excellent, long-running military sci-fi series by David Weber and other authors, featuring one of the foundational woman protagonists in the genre, Honor Harrington). I am, in fact, honored to be the Captain of the HMS Reliant, Denver's own chapter of this global organization. One of the things I am most proud of is our commitment to (a) charity work and improving the world around us and (b) taking care of our own whenever we can.
One of our own, a young midshipman (in club terms) named Elija, is suffering with a rare form of cancer called Ewing Sarcoma. He and his family could certainly use our help.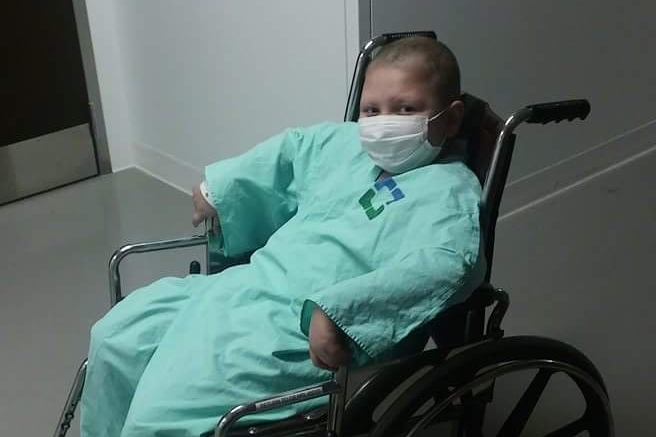 Elijah is 8 years old, he was diagnosed with and has been battling Ewings Sarcoma Cancer since May 2015. He has gone through so very much to even get to this point and even though we are extremely greatful for it we have found ourselves in an even deeper financial hole. Elijah needs a stem cell Transplant and it must be done out in Children's Hospital Colorado. I his mom will be there with him 24/7 which will have costs in its own but unfortunately his dad will have to stay behind to work and keep up with our insurance that we so desperately need and our bills. He hopes to at least travel back and forth as much as possible to be there for our son in this crucial time, this will all take money we just do not have. So please we ask for any donations, everything helps and we truly appreciate it. We understand that not everyone can help financially but We also ask for your prayers, one day we believe Elijah will be Cancer Free!
You can learn more about Elijah at at his special Facebook page.
Thank you,
Sean Patrick Fannon