Since I missed Monday, I am doing a double Pick today as part of our celebration of Community Content Week. Fans of original World of Darkness and Exalted can jump into the trove of creations for those settings with the Storytellers Vault, while Call of Cthulhu aficionados will find a maddening horde of content in the Miskatonic Repository.
Both offer you the chance to stretch your creative muscles and put your own ideas forth to share, either as a matter of being in the community or to pursue your nascent career as a writer and designer.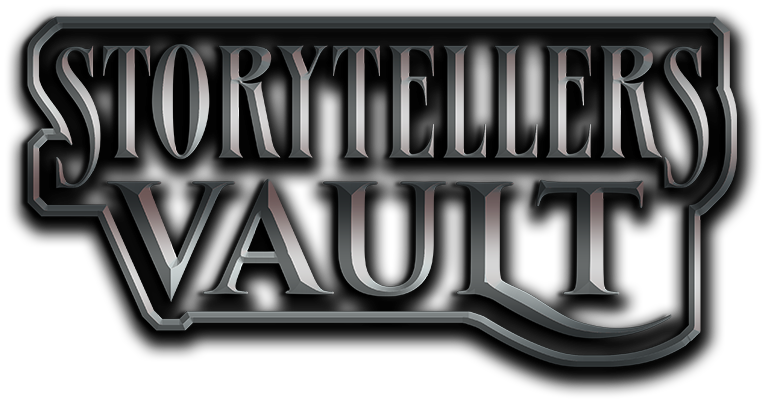 Welcome to Call of Cthulhu: Miskatonic Repository!
Are you a Keeper looking for new scenarios and story elements? A player looking for something mysterious to spark a character idea? Is your group looking for eerie ideas to use in your game? The Miskatonic Repository is where you can find —and create —self-published material for the Call of Cthulhu roleplaying game. Creators can offer their work free of charge, set a price, or offer it as pay-what-you-want.
What can I find in the Miskatonic Repository?
You'll find scenarios, npcs, spells, dangerous cults, globe spanning conspiracies, skills, occupations, and creatures beyond human comprehension.  Read our content guidelines for what is and isn't allowed in the Miskatonic Repository.
Also, we've created a helpful guide for sharing your work with the world, which includes advice on creating eye-catching titles and additional resources.
What is the Storytellers Vault?
The Storytellers Vault is a program that allows you to create content (adventures, city or regional supplements, splatbooks, fiction; new powers and character types; backgrounds; character sheets, artwork, etc.) using White Wolf intellectual property (IP) and to make some money while you're at it.
To get involved, all you need to do is read the Content Guidelines, write your content, and click through a Community Content Agreement with OneBookShelf when uploading your content. OneBookShelf is the parent company of DriveThruRPG and RPGNow and operates the Storytellers Vault site and the Dungeon Masters Guild program, under license from White Wolf.
Once published, all Storytellers Vault content is available at www.StorytellersVault.com can monitor the website for your sales data, plus ratings and reviews of your work. To promote sales, we encourage you to create eye-catching covers for your work and publicize through social media and other reputable media outlets where White Wolf fans gather.
Sean Patrick Fannon
Writer & Game Designer: Shaintar, Star Wars, Savage Rifts, Freedom Squadron, and much more!
Please check out my Patreon and get involved directly with my next projects!