Hey, folks! This weekend, I participated in an excellent podcast interview with Quinn Moerike and Josh Heath of High Level Games. We discussed mentoring both new players and new creators in the RPG hobby and business at great length, and I think you'll enjoy hearing the discussion!
These guys have a lot of cool ideas and great vision for the future of gaming and its role in making the world a better place. You'll want to check out Josh's Inclusive Gaming Network-
The Inclusive Gaming Network (IGN) supports the mission of Reach-Out Role Playing Games and encourages and supports an atmosphere of inclusivity in gaming culture. If you are a convention, store, or organization that would like to join the IGN, please reach out to us at admin@keepontheheathlands.com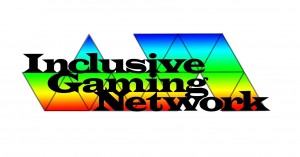 If you share the vision of uniting in purpose at the game table to include everyone and help the world grow in positive ways, check out and follow these guys!
Sean Patrick Fannon
Writer & Game Designer: Shaintar, Star Wars, Savage Rifts, much more
Please check out my Patreon and get involved directly with my next projects!