A truly good and noble man – Albert Deschesne – died unexpectedly, and we all are left with grief, sadness.  We now have the duty to take care of his final expenses and ensure that we gather for a memorial and ensure his sendoff the best we can make it.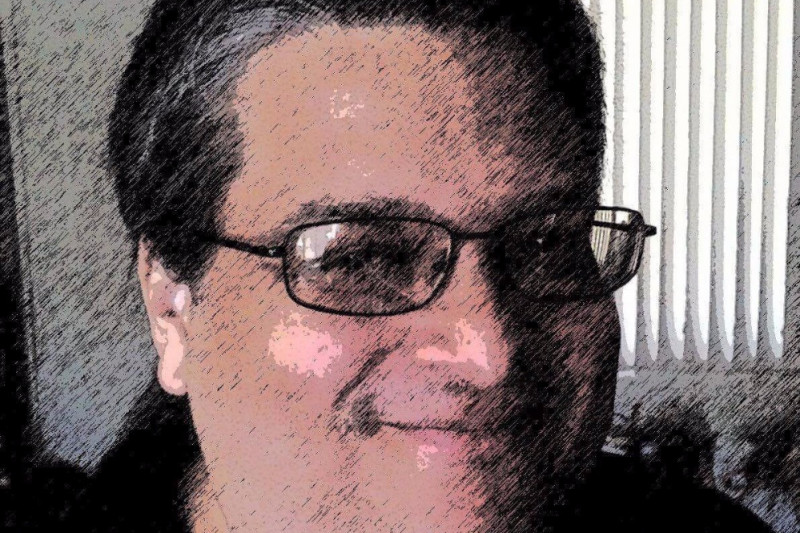 Gathering Heroes to Help
Albert was a gifted, creative, funny, and uplifting guy. Everyone who knew him cared for him, and those who worked with him were constantly amazed at what he brought to the table – and into their lives. Now it's time to come together and celebrate his life. We aim to honor him, and create a moment in time where we can come together and remember the life of our friend as befits his impact on our lives.
We need your help to do this
It is an unfortunate and tragic reality that dying in the US is very expensive, especially when such a death comes unexpectedly, without preparation, and with family scattered around the nation. There just isn't a support network to absorb all the expenses. We who consider Albert part of our family are doing what we can to handle this, but there are some serious financial needs that we'd greatly appreciate your support in addressing:
·       End of Life Expenses: Matters of handling the remains and seeing to their proper final disposition require a rather shocking amount of funds to manage properly. With no life insurance or other preparatory funds to draw from, we are working up from zero here.
·       Memorial: Albert's closest friends feel that he'd want his friends and colleagues to gather and celebrate his life, and we mean to do just that. This means a venue, food, and other things to bring it off right. Any funds leftover from handling his final expenses will go towards that effort.
·       Financial Aid for Those He Left Behind: We all understand "family of choice," and Albert long ago chose Ron Glass and Kris Lehere as his "family. He shared in paying all the household bills.  They're the ones who looked after Albert when his he wasn't feeling well (though no one understood how bad it was until too late), and they've taken on a large part of the immediate financial burdens left in the wake of his passing. If there are funds remaining from the other two goals, the intent is to give them some assistance in recovering some of their losses.
·       A Star In the Heavens: Should all other stated needs be met, we hope to fulfill one of Albert's dreams and name a star for him. As a dedicated fan of Star Wars, Star Trek and science-fiction in general, this would truly honor him in a powerful way.
Should all of the above needs be met effectively, and there are somehow any funds remaining, we will select one or two charities that we think Albert would have wanted to help, to which remaining funds will be donated in his name. We will update this GoFundMe with details should that become a reality.
Who We Celebrate
Albert Deschesne was an artist, a technician, a storyteller, a performer, and one of the most generous humans any of us have ever known.
Albert's work is highly respected throughout the comics industry, where he made a name for himself as an innovator as well as a craftsman. He also had a tremendous impact on the tabletop RPG industry, especially in the realm of superhero games.
For many of us, Albert's ability as both a game master and a roleplayer dramatically impacted our lives as we met at the game table weekly, many of us for years.He taught many of us exactly what makes a great superhero story for roleplaying, and what goes into making a great RPG campaign, period. His art can be found in Villains and Vigilantes, along with Champions 3rd and 4th edition in addition to being tapped as a playtester for Hero Games. He really loved playing a super hero most of all though he would play anything.
Albert Deschesne's favorite super heroes included Iron Man, Green Lantern, Captain America, and above all else, Superman. He aspired to the ideals these characters epitomized, and lived his life as an example of what it means to accept all people and want a better world for everyone. He made the rest of us want to be better, and he never let up on us when we lost our way and forgot who we should be.
Albert will live on in each of us, a light guiding us through future darkness. Please help us honor and celebrate him as he genuinely deserves… and as we desperately need to for the sake of who he reminds us still to be.
Thank you.
SPF