My friend Lee Garvin has been struggling for a long while from a list of health issues no one should have to face, but especially without the financial resources to get them under control. He's the guy responsible for one of the most entertaining RPGs of all time, Tales From the Floating Vagabond. He's got a lot of other stuff he's worked on, and even more that he's got in the works. The man nearly died, frankly, so it's pretty amazing that he's still putting out fun stuff for us all to enjoy.
He could use some help, though, and I really want to bring your attention to two ways you can help him.
One is his Patreon, where you can be directly involved in not only helping him, but in supporting his creations.
If you're more inclined to just dive directly into charitable efforts on his behalf, he's got a GoFundMe and he's offering all kinds of nice returns to folks who help him there.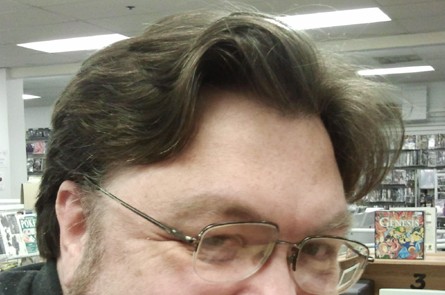 Hi there! My name is Lee Garvin, and I need you to help me create wild and wacky, dark and terrible, weird and woolly worlds. I created Tales From The Floating Vagabond, Control: The Game of Absolute Corruption, Dravakor, Badass Zombie Killers, and The Noble Wild. I am also the curator of The Fawndray Trust.
Unfortunately, the past few years have been pretty hard for me: a number of severe health issues and their connected financial problems have effectively removed me from the employment market, completely depleting my savings.
Writing is the thing I love to do most in this world, so I am grateful that this ability has not been taken from me. I am hopeful that your support will make it possible for me to pay my rent while creating for you.
Sean Patrick Fannon
Writer & Game Designer: Shaintar, Star Wars, Savage Rifts, much more
Please check out my Patreon and get involved directly with my next projects!